Welcome to The Modern School of Ancient Therapies.
Our school is situated in the historic market town of Clitheroe, in the heart of the beautiful Ribble Valley, Lancashire, England. Whether you travel to us for the day or stay at one of the hotels or other accommodation we recommend, we are sure you will enjoy the town, the scenery and most of all your visit to our Lancashire Training School. Situated in small medieval Duck Street, our Grade II listed building is full of character, charm and of course includes a welcoming hospitality.
The Modern School Of Ancient Therapies is dedicated to providing the highest standards of Holistic Therapy training in all our Post-Graduate, Beginners, Continuous Professional Development and Enrichment courses. With a professional background in Education, we recognise the importance of personal and professional development within our industry.
Running a working salon alongside the school ensures we are up-to-date with the very latest treatments and industry needs, this also allows Susan to pass on invaluable experience to her students. Our most popular salon treatments are detailed within this Prospectus.
The schools comprehensive learning modules have received Accreditation from Associated Beauty Therapists (ABT), Independent Professional Therapists International (IPTI) and The International Institute for Complementary Therapists (IICT). Some of our courses are also recognised by the Federation of Holistic Therapists. Our training courses are also recognised by many many other international insurance companies and underwriters but you may wish to check with them first.
Susan conveys her knowledge and expertise in a relaxed and informal environment. Classes are kept to a minimum to ensure all students receive personal attention, guidance and support throughout their intensive training. Students can enjoy learning quickly and confidently as all our modules are packed with interesting facts and enlightening information. Each student will retain the learning module from their chosen course.
Students that pass our courses will be awarded a certificate signed by the Principal of the school. Accreditation from ABT, IICT, FHT and IPTI along with recognition from many other UK insurance companies ensure our courses have been validated for insurance purposes. This qualifies students that pass our courses to apply for insurance and membership with a variety of companies.
We look forward to offering you a warm Lancashire welcome to our Training School.
Michael & Susan Neary
"Many thanks for passing our name on!"
Recent Figures show that the word is out !!
The majority of students who undertake training with The Modern School of Ancient Therapies
do so after a colleague or friend has recommended us.
Please view below our spacious Training room and comfortable Reception area at our Business Premises at
10 Duck Street, Clitheroe.
<![if !vml]>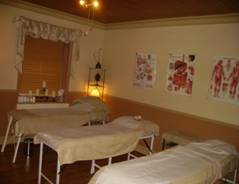 <![endif]> <![if !vml]>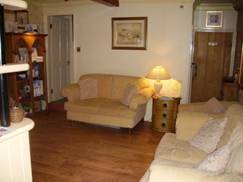 <![endif]>
Training Room Reception
-------------------------------------------------------------------------
The Principal
Susan Elizabeth Neary Cert. Ed. is the Principal of the Modern School of Ancient Therapies. After gaining her Cert. Ed., Susan lectured in Beauty & Holistic Therapies for several years at UK Colleges of Further Education with her students gaining excellent retention and achievement statistics.
In February 2005, Susan with her extensive knowledge and genuine belief in Holistic Therapies decided to teach privately and along with her husband created The Modern School of Ancient Therapies. Along with providing courses at our Lancshire Training School, Susan still visits UK Colleges as a Guest Lecturer providing Seminars for both students and tutors.
Susan has studied in many different countries and continues to research and update learning modules. She is recognised as a leading International Lecturer and Trainer in Europe having presented seminars in Spain, Germany, France, Sweden, Poland, Romania, Holland, Austria, Finland and the United States. Providing Raindrop Technique presentations and training across Europe has lead Susan being prestigiously certified as an International Raindrop trainer personally by Gary Young. There are only a handful of people worldwide who Gary Certified to teach in his absence at Corporate Events, Susan is one of two people Certified in Europe. Having partnered at Corporate Events with Young Living Europe, it is a priviledge to meet so many distributors who bring continuous knowledge, wisdom and happiness into her life.
Below are some references from Susan's mentors, former colleagues and students:
"I have known Susan Neary for years and she is an intelligent, knowledgeable, dedicated teacher. Any student would be fortunate to have her for an instructor." Dr David Stewart PhD, Doctor of Natural Medicine
" I found her to be extremely competent at her job; hard working and more than capable of using her initiative." Roy Hodgson, England Soccer Manager.
"I have attended several of the courses being offered by Susan at the Modern School of Ancient Therapies, and I have thoroughly enjoyed all of them. The course information is without doubt very clear and concise, and everything is explained fully. Susan always maintains very high standards of practice and these are demonstrated within the practical sessions. The venue is very relaxing and amenable to learning". Patricia Jane Knight, State Registered Nurse, S.C.M. Cert. Ed. Qualified Holistic Therapist, Reiki Master, Master Practitioner of NLP
"Brilliant!! Dynamic!! Definite sense of humour!!" Ann Flynn, Section Leader Beauty & Holistic Therapies, Nelson & Colne College
"I formed a very favourable opinion of her ability and skills, Susan is a person whom I have the highest regard for" Alan Smith M.C.S.P S.R.P Chartered & State Registered Physiotherapist Formerly to the England International Football Team.
"She is diligent, organised, trustworthy and conscientious with her work." Kenny Dalglish, Liverpool, Celtic, Newcastle & Blackburn Manager.
"A very enjoyable training session, course content was very good, very interesting and an enjoyable day. An excellent tutor who was very informative, and gave an excellent CPD Session on the subject. Michelle Pinhorne, South Downs College.
"Wonderful day, I enjoyed the therapy and look forward to putting it into practice. The standard of teaching was excellent and I will definitely book on another course in the near future. Susan your personality is a wonderful blend of humour, understanding, compassion and professionalism, it was an honour to be trained by you. I look forward to attending your training school again." Kathryn L'Estrange Holistic Therapist Tutor, Darlington College.
"Felt apprehensive at first attending a two day course in Indian Head Massage, but on completing the course I would recommend anyone to try it." Jeanie Langford Qualified in Indian Head Massage.
" Really enjoyed the course today, lovely to be able to have a massage rather than just giving treatments. Susan was well prepared, both paper resources and stones, and very enthusiastic. Thank you very much for a lovely course." Isabela Braithwaite, Lecturer Furness College.
"Thank you for such a fabulous course that was informative yet enjoyable." Claire Malkin, Paramedic Lecturer.
" I feel I have learned so much in two days. Susan's teaching is detailed and concise. The practical sessions are carefully explained and supervised. I really enjoyed the course, it was well worth the trip from Spain. I now feel equipped to go and put into practice all that I learned. Many, many thanks." Irene Dawson, Granada, Spain
"A fantastic course, really enjoyable and very professionally carried out. Training facility - excellent. All information given was very well presented and in a format everyone could understand. I will be looking forward to attending further courses in the future." Dr Louise Banner
"An excellent course, very well balanced between theory and practical. Clear tuition and great facilities. Very good value for money, thanks." Beccy Rodden, Lecturer Joseph Priestley College, Leeds.
"I found both the Advanced Massage and the Hot & Cold Stone Therapy courses interesting and informative. Susan has a very friendly and helpful approach to teaching. I will be booking more courses in the future". Charlotte Booth CGLI. VAI. Self Employed Beauty Therapist.
"Enjoyable, educational and very relaxing. Lovely atmosphere, environment and delightful tutor. I have found the course very useful and feel competent to practice. Thankyou." Sue Egan, Lecturer Blackburn College.
"I found the staff at the school extremely helpful and very very knowledgeable. The courses are very well planned and informative with superb training manuals which are very useful for refreshing and going back to. The facilities are very relaxing and enjoyable to learn in , and parking is very close. I have done 2 courses with the school and hope to continue my studies there throughout this year. " Sue Eastham, MICHT Holistic Therapist
"Have enjoyed the whole weekend ! Feel the course content surpassed my expectations. I feel confident to start and practice Indian Head Massage. A lovely group to work with. Will definitely attend further courses in the future". Lynne Overson Registered Nurse .
"I thoroughly enjoyed the Crystal Wand course on Saturday. The treatment was wonderful, the surroundings were very inviting and homely - it didn't feel like some of the training schools that I have been to before. Once again thank you for a really interesting day and I hope to see you again". Jo Collin, Holistic Therapist
"I would like to offer sincerest thanks for your attendance and training at our venue in Darlington this week. I was very impressed with the training that you delivered. The information packs provided are very informative and excellently laid out which will be so helpful in my continued practise. I would certainly recommend your quality and professional courses to anyone who is interested in furthering their skills. I look forward to next month's course with excitement". Lea Potter, Beauty and Holistic Therapist.
"I had a wonderful time learning Raindrop & Vitaflex with you. Susan, you are a passionate person and teacher which is a blessing. I have been fortunate to have met you and this has enhanced my own life and will my clients. Thank you." Carol Willis, Ayurveda UK.
"Informative, exhilarating and comfortable environment. The course provided a full theoretical beginning followed by intensive (yet supportive) hands-on practice and assessment. Now I have two further skills to add to my repertoire. Provision of a take-home training and procedure manual which is excellent will serve as a Bible!" Brenda Tidswell.
"I thoroughly enjoyed the stone therapy course and the learning of new techniques. This will help to improve our range of holistic therapies for our college students. The staff/trainers were extremely professional and well qualified and I look forward to returning for more in the near future." June Woods, Lecturer, Sutton Coldfield College.
"The course on the whole was excellent, the theory was easy to follow and explained in nice simple english. The practical side of the course was very nice and again explained well. Susan is a great tutor and makes everything interesting and also fun to learn. Thankyou." Alan Barr
"I really enjoyed the training day, I felt the course was informative and interesting. I enjoyed having the treatment and giving the treatment, I now feel confident to carry out the treatment in the salon." Phillippa Emmington, Salon Owner.
"Enjoyed the course and paced at the right level for us to take the information and practical treatment in." Jane Rutherford , Lecturer Worsley College.
"I found it pleasant, thorough and enjoyable. I am very impressed by the small class size, professionalism and cleanliness of the school and have made the right choice to study here!" Alma Stewart-Burgess, Therapist.
"Really enjoyed the 1 day course. Well planned, friendly, informative and thoroughly enjoyable. Would certainly like to do some more courses at this school. Very professional - excellent tutor." Michele Connor, Beauty & Holistic Lecturer, Derby University
"Very happy with the course today! Susan was fantastic - I felt though we had 100% attention." Karen Kelly, Salon Owner.
"An excellent day. The treatment was wonderful. Susan, the tutor was great, so approachable and explained everything most clearly. Thank you for a very interesting and informative experience." Sue Roberts, Lecturer, Rotherham College.
"Excellent course, good information, all aspects covered to the standard required for the level. Tutor input excellent and enough equipment for all students to work with. Very enjoyable, thankyou." Julia Bradley, Tutor Kinsley & Fitzwilliam Community Centre.
"Fabulous, practical hands-on training. Tutor very friendly, approachable and I feel as though I've had individual tuition. Will be back for Herbal Compress course." Sharon Fay, Holistic Therapist, on-location training.
"I really enjoyed the course today, I found it very interesting and learnt a lot. Susan was an excellent teacher, she had a great knowledge and answered all of our questions. Would return and recommend." Leoni Daly, Beauty & Holistic Therapist
"I feel that our trainer Susan was extremely knowledgeable and taught our course very thoroughly. I am comfortable with my practical application and also my theory knowledge covers a wide range. All our questions and worries were answered very thoroughly." Jane Dowling, Salon Owner.
"I enjoyed the course. The learning manual was very clear and informative. The practical aspects of the course were really well demonstrated and the procedure in the book is easy to follow. Thank you, I enjoyed the training and thanks to Mick for all the coffees and herbal teas!!" Kathy McQuade, Tutor Salford College.
"Well taught and very thorough, but not pressured. Thoroughly enjoyed it and has inspired me to follow through to other therapies I hadn't considered before. Thankyou." Sonia Doble, Devon
"Both courses were delivered in an informal, yet extremely professional way - thankyou. The demonstration was enjoyable, especially the Crystal Wand, this was, I must say, the best massage experience yet! Overall, a fun, relaxed and professional course - thankyou!" Sarah Reeve, Tutor Truro College