Vitaflex is an ancient Tibetan healing methodology, which is taken from the phrase "Vitality through the Reflexes". This effective technique is a specialised form of foot massage that delivers the benefits of Therapeutic Grade Essential oils throughout the body. Vitaflex makes use of the piezoelectric characteristics of the human body where pressure however slight induces voltages and corresponding currents in the body.
This fascinating network of reflex points stimulate all the internal body systems and energy is released through these impulses created between the therapist's fingertips and the reflex points. This electrical charge follows the nerve pathways to a break in the electrical circuit caused by toxins, damaged tissues or loss of oxygen. Rapid and extraordinary results are experienced when combining Therapeutic Grade Essential oils with Vitaflex stimulation, as the effects are increased to release many kinds of tension, congestion and imbalances.
Experience and learn for yourself the amazing effects of Raindrop & Vitaflex Technique using Young Living Essential Oils . These two days are simply enlightening and inspirational, results are achieved and client feedback is just remarkable.
---
Course content: Therapeutic Grade Essential oils are evaluated; we study interesting reports on oils versus drugs, toxicity and the differing schools of thought; the true definition of "organic Therapeutic Grade Essential oil" as opposed to "a perfume-grade oil" and how essential oils can vary; methods of using Therapeutic Grade Essential oils and descriptions of oils are listed; contra-indications and contra-actions; hygiene and client comfort; chemistry, benefits of Raindrop & Vitaflex Technique along with emotional release.
Two Day Course
2 Kits required - Raindrop Technique Kit & Premium Starter Oils.
Tutor Susan Neary:
College Lecturer Cert. Ed with D32/D33 Units Assessors Award, Susan has lectured and provided Raindrop Seminars in Great Britain, Republic of Ireland, France, Germany, Austria, Sweden, Holland, Spain, Finland, Romania and the USA.
Students from Europe who have undertook weekends of Raindrop Technique Training & Vitaflex Technique commented as follows:
"It was an absolute delight to be taught by Susan, she is both professional and knowledgable. Her course material is beautifully presented and her School and treatment rooms have a wonderful energy. I have already booked my next training course and would highly recommend Susan" YL Distributor Brigette Gallichan (Jersey, Channel Islands)
"This was a fantastic course, a refreshing and interesting approach to using essential oils. The techniques will be exciting to use independently or integrated into other therapies. This has given me a new enthusiasm for aromatherapy. Great teaching and teacher!" Beccy Rodden, Lecturer York College.
"Susan is really down to earth, calming and has a loving attitude when teaching and towards the people she teaches. I really appreciate the way she made sure I understood all the concepts and techniques being taught. She understands the responsibility involved in being a teacher. My confidence has grown enormously. Loved my time with Susan. Simon Dixon, UK Distributor
"Thankyou very much for a good profound training. I did not only experience the flow in the Raindrop Technique but also a wonderful flow in the gentle forward orientated teaching. You truly are a great teacher with feet on the ground and hands on!" Dr Pernille Knudtzon, Spain
"Thankyou so much Susan. Gifted instructor - learned loads! Will definitely recommend to my downline and others. Looking forward to future classes with you. Louise Carson, UK Distributor.
"Susan is a great teacher and a very knowledgable person in regards to Young Living oils. It is a great honour for me to have received training from her. Thankyou very much." Petra Schreier
"Susan makes you feel very welcome. She is a really patient and supportive teacher." Karolina Radzicwicz
"The course was very interesting, I enjoyed it very much and Susan did an excellent job in presenting it" Patricio Diaz, YL Distributor, Chile.
"This was an excellent course, both practically and theoretically. The tutor has extensive knowledge of both techniques which makes this course all the more enjoyable." Aurelie Marta
"Amazing thanks Susan. I had a wonderful time and learnt so much. Will definitely have you back for more courses/workshop" Michelle Julian, YL Distributor, Spain.
"Excellent teaching, relaxed supportive environment. Plenty of hands on work. Susan knows her subject and explains it with an easy manner. Thankyou" Jean Pickering Cert. Ed.
"I thoroughly enjoyed the teaching style, relaxed yet to the point. No time wasted and made sure I understood everything. Much appreciation." Julie Erickson, YL Distributor, USA.
"Absolutely fantastic course - the tutor (Susan) was a fountain of knowledge and explained the treatments clearly, thoroughly and professionally. Thankyou." Donna Beardmore
"Excellent course, enjoyed the surroundings, friendliness and professionalism of tutor. These two therapies have helped me to develop and stretch my views and moved my boundaries. I will enjoy using these therapies on my clients and by having the treatments myself." Sonia Priest
"Well taught! Thankyou! Course material was detailed and well informed. Choice of reading material for further understanding of the oils and technique was great. Susan with your passion for your work showed in the teaching during these two days." Rebeccah Steele, UK
"Extremely relaxed atmosphere, all principles covered in an informative and expressive manner. Thoroughly enjoyed the course, my own personal boundaries regarding essential oils and their therapeutic effects have been moved massively. Small words but enourgous feeling. Thank you to you both." Lindsey Griffin
"I thoroughly enjoyed both these courses. Susan is a very informative teacher passing knowledge and drawing from her own experiences. Very enthusiastic and passionate about what she does, she puts the courses across in a very positive and fun way. She also brings a very calming influence to the class with her techniques and experience. A pleasure to be taught by." Leanne Walsh, Republic of Ireland.
"Really relaxing and fun. Is taught in a way that stimulates your curiosity and allows creative application rather than firmly fixed ideas. Was very practical and I left feeling very confident that I can build upon my newly learned skills." Nicola Eyre
"Fantastic!! Susan, you are a very talented teacher! You are passionate about the oils and therefore are able to impart your sense of excitement to your students. It is also refreshing to find someone who is flexible and happy to experiment and be open to other ideas. People are so often fixed in their way of thinking and unable to change. I'm very excited at the prospect of learning more! I'll be back!!!" Judi Martin UK Distributor
"Very professional teaching, full of knowledge and with attention. Perfectly combined theory and practice. I feel that I completed my knowledge with new aspects. Susan is so warm and patient, willing to give everything what she knows. Thankyou.! YL Distributor Beata Kuczyk, Poland
"Excellent knowledge. Really enjoyed learning new techniques Susan. Thankyou for teaching the course in a simple but in depth knowledge. Will be back again. You make people feel comfortable and relaxed." Donna Dever, UK Therapist.
"Oh Susan, Thank you thank you thank you!!!!! My team has been SOOOOO excited and thrilled after the course!! They said that Susan is the best teacher!!!! She has a positive energy what everybody can feel! She is just an amazing, people friendly and good time. So that's you!!!I am really really happy that I have got to meet you and you have been able to help our distributors in Finland to receive more education and knowledge about oils. Thank you again" Emilia Savolainen, Canada/Finland
"Excellent teaching, relaxed supportive environment. Plenty of hands on work. Susan knows her subject and explains it with an easy manner, thankyou." Jean Pickering, UK.
"An amazing two days – learnt so much, Susan is a fantastic teacher who is hands-on and very informative. The therapies are brilliant and will help in so many ways. I have learnt a lot about how the oils work and benefit the body." Jill Burgess, Spain
Facts about Raindrop Technique & Vitaflex Technique
<![if !vml]>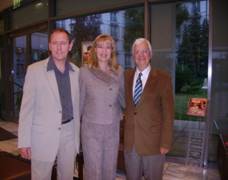 <![endif]>
Over half a million people in the U.S.A. have received the benefits of this technique without any harmful outcomes. The importance of using Therapeutic Grade Essential Oils for Raindrop Technique is in a word, Essential.
Raindrop Technique continues to be taught and performed in many countries including the United States, Australia, Canada, Japan, Germany, Austria and is indeed becoming increasingly popular throughout Europe. Raindrop Technique is available at many leading hotels and spas. For example some one of the most famous hotels in the world - The Bellagio, MGM & Caesars Palace in Las Vegas lists Raindrop Technique as an International Massage in their prestigious Spa brochures. Insurance for Raindrop & Vitaflex Technique is recognised as a safe procedure and is available from many International Insurance Companies.
<![if !vml]>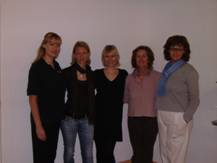 <![endif]>
Unfortunately, unsubstantiated allegations and accusations are made about Raindrop Technique. However "The Statistical Validation of Raindrop Technique" written by Dr D Stewart is a scientific publication that must be read to form a realistic opinion on Raindrop. ISBN 0-93442638-4
This book contains the only scientific study ever published on Raindrop Technique and includes data on more than 10,000 Raindrop sessions without a single report of any negative effects. The only untoward results reported in that massive study were occasional instances of:
A) Temporary skin irritation, which in the USA is immediately relieved with any carrier oil (in this country we teach all our students to apply carrier oils to the skin first to avoid any possible reaction.)
B) Temporary detoxification reactions like headache, tiredness, etc (all symptoms connected with the Healing Crisis resulting from many Complementary Therapies, which are well known and documented to all therapists in the UK)
The data compiled in the Statistical Validation of Raindrop Technique demonstrates the many beneficial outcomes of Raindrop Technique (Table 11, p.13) 97-98% described the experience as "positive", "pleasant" and/or "felt better afterwards". 16% claimed they received a healing. 89% said their health improved. 86% said their emotional state had improved. 99.9% said they would definitely receive Raindrop again while 0.1% said they may or may not. Not one person said they would not come back for another Raindrop Treatment.
<![if !vml]>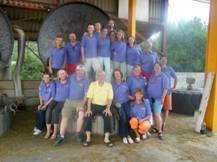 <![endif]>We are happy to share a copy of the Statistical Validation of Raindrop Technique with students to assure them that we are on solid scientific grounds. Scientific Data from more than 14,000 Raindrop sessions simply speaks for itself.
The data within The Statistical Validation summarises the experience of these sessions of Raindrop Technique and provides some fascinating testimonies. The data gathered by way of a questionnaire that was circulated among several thousand aromatherapists, health practitioners and users of essential oils to poll those who receive Raindrop Technique and those who perform Raindrop.
The study revealed 99.9% of receivers of Raindrop Technique said they would receive Raindrop again.
Unfortunately people are occasionally mislead by fraudulent websites. These websites have been compiled by persons who have never seen, done or experienced Raindrop Technique. These websites include no statistics or data related to an actual Raindrop treatment. Its apparent scientific basis is from the published properties of adulterated oils used in animal studies and single-component studies, not on pure therapeutic-grade oils and not on studies of whole oils on people.
Whilst these websites appear to have included research from the many books and reference manuals, they fail to mention that out of all of the books quoted, not one single book mentioned is written regarding Raindrop Technique, with the exception of the Essential Oils Desk Reference (Essential Science Publishing) which clearly and safely states the US Version of facilitating a Raindrop Treatment.
These website authors know so little about Raindrop that amongst their many mistakes, they even named the wrong species of Tansy in their papers. Tanacetum Vulgare is wild tansy and grows in many places in the US, however this is not used in Raindrop. The tansy in Valor is Blue Tansy, or Tanacetum Annum which is quite different than wild tansy.
<![if !vml]>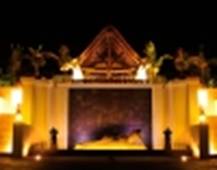 <![endif]>
As for Raindrop being "universally condemned", as one person once claimed, how do they ignore the fact that more than 500,000 Raindrop sessions have been performed in the U.S. over the past ten years without any harmful outcomes. Gary Young, along with our mentor Dr Stewart have personally witnessed thousands of Raindrop sessions and have taught thousands to do it without incident and with overwhelmingly good outcomes. Our own experience is that we have done hundreds of Raindrop sessions at our salon and training school, perhaps several hundred and the response from our clients is reassuringly positive, not one negative outcome. We can give you our assurance that we are on solid ground both scientifically and experientially. There are hundreds of thousands of people in the United States, Canada, Japan, Australia, Europe and indeed here in the UK and elsewhere who have received the procedure or do the procedure and find it to be of great therapeutic benefit. The term, "universally admired" would be far much more appropriate.
Many of the statements and false allegations from attackers of Raindrop Technique contain no facts whatsoever. Rather than engaging in a debate over the merits (or demerits) of these websites, the best rebuttals to falsehoods are simple presentations of facts and truth. From that, people can make up their own minds as to the merits of one point of view over another.
For further factual information, we strongly recommend the following websites:
http://enews.essentialscience.net/public/QckRebut.pdf
We would like to add that The Modern School of Ancient Therapies has like many European countries, slightly modified the original version of Raindrop Technique in keeping with organisational insurance and legislation standards within the UK or appropriate country. We apply carrier oil to the skin prior to the Therapeutic Grade Essential Oils being used thus almost eliminating the chance of any unpleasant experience. We also use fewer drops of essential oil and use Wintergreen instead of Birch oil. We pride ourselves in using Young Living organic therapeutic-grade essential oils, these are a specifically high standard and well-documented to be safe for use.
In the United States, the following institutions accept Raindrop as an insurable practice.
American Massage Therapists Association (AMTA)

Associated Bodyworkers and Massage Professionals (ABMP)

All companies that insure nurses and chiropractors include Raindrop in their coverage

Canadian Yoga Alliance (a member of the International Yoga Association.)
To date there has never been a lawsuit brought against any massage or health professional in Canada or the United States as a result of giving a Raindrop treatment. In the UK many international insurance companies and organisations welcome therapists offering Raindrop Technique.
For a full list of UK insurance details or information pack, these are included in our training programme.
CONCLUSION
1) All available scientific data on Raindrop Technique and its outcomes demonstrate a high level of safety and benefit and no chance of significant harm.
2) The chances of litigation resulting from performing Raindrop appear to be virtually non-existent. To date, there have never been any such cases.
Therefore, there are no compelling reasons to condemn practitioners of Raindrop Technique. It is one of the safest bodywork procedures known.
To sum up, there are always going to be sceptics expressing opinions on Raindrop, given that the source from which it derives was a South Dakota Indian tribe. We can rise above accusations and unsubstantiated assertions and once again assure you that we are on solid ground both scientifically and experientially.
We know, like many many others, that we are helping countless people to find healing and relief from their physical and spiritual maladies through Raindrop. Our best course of action is to keep on doing what we are doing and keep adding to the numbers of people who benefit from Raindrop and who can testify for its efficacy.

<![if !vml]>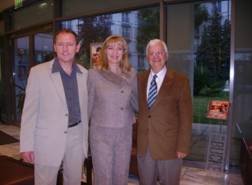 <![endif]>
Above: Michael Neary, Susan Neary & Dr David Stewart
Vienna 2008
Young Living Distributors & European Therapists
<![if !vml]>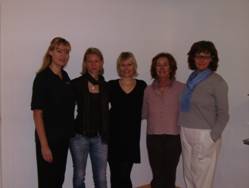 <![endif]>
Pictured above: Susan Neary with Spanish-based Young Living distributors
Young Living distributor and lecturer Susan Neary has delivered several days of training in Europe, the above being distributors based on the Costa Del Sol, Southern Spain. The therapists undertook Raindrop Technique training and Vitaflex Technique the following day.
The distributors attending consisted of British, Norwegian, Australian and German who all completed their training successfully and have been awarded accredited certificates for insurance purposes. The course, consisting of over forty pages of theory study and practical work was thoroughly enjoyed by all who attended.
One distributor who co-ordinated the training course commented that she "felt very inspired and was going home with lots of new information". Susan and the other Spanish-based distributors are looking forward to working together again in the future and taking the Spanish market forward for Young Living Europe.
For further information of European Raindrop courses, please contact us at enquiries@ancient-therapies.co.uk
<![if !vml]>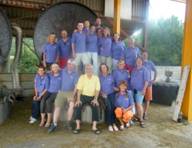 <![endif]>
Young Living Distributors attending the French Farm trip to Provence in 2009 .
Susan Neary was pleased to demonstrate Raindrop Technique and provide talks for Young Living Distributors at both 2009 and 2010 French Farm trips.
Susan has also presented and lectured at many other European venues.
<![if !vml]>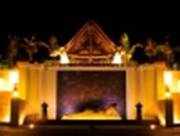 <![endif]>
<![if !vml]>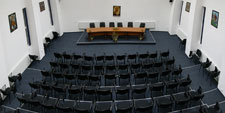 <![endif]>
<![if !vml]>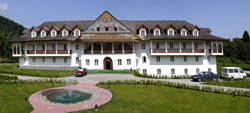 <![endif]>
In 2012, Susan was invited to the International Grand Convention at Salt Lake City, Utah to present Raindrop Technique.
<![if !vml]>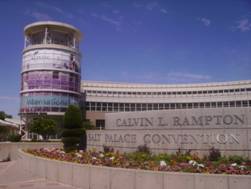 <![endif]>
Contact Susan at our Lancashire Training School on +44 (0)1200 443333
---